How to get a reputed original antivirus for free?
Today, we are going to reveal a simple method by which you can get six months original subscription of Nortan Antivirus 2014 for free! No, we are not going to use a pirated version NOR are we going to do anything illegal. Nortan antivirus is one of the most reputed and widely used antivirus softwares in the market.We can definitely say that it is a very good antivirus software package.
You have to follow the following simple steps properly to get this 6months free subscription of norton anti virus software 2014.
1) Go here and download the Norton antivirus 2012 6 months trial and install it.
2) After installation,  a registration wizard will appear. Create a new account and sign up.(They will send you an confirmation email, so you need to check the email and go to the link which they send you, to complete the account activation.)(Also remember that this offer is only for new users)
3) Then go here (login if prompted) and click on 'Norton Antivirus' . Then click on 'Click to view' to reveal the key.
4) Save the Key in a notepad(you will need this key later.)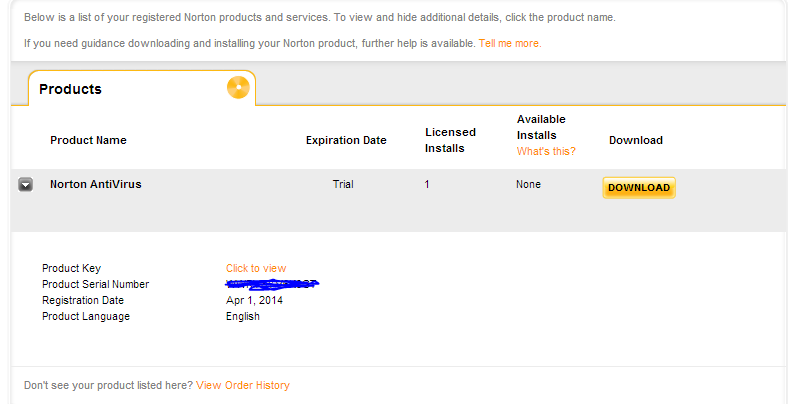 5) Now download the Norton removal tool by going here.
6) Follow the on-screen instructions to uninstall Norton antivirus 2012. Once it gets completely uninstalled, restart your computer.
7) Now go here and download the 30 day Norton Antivirus 2014 and install it as usual.
8) After installation, click the 'Renew' button.
9) Then click  'I have a key or code to enter' and enter the key which you had earlier saved in your notepad. And then click Next.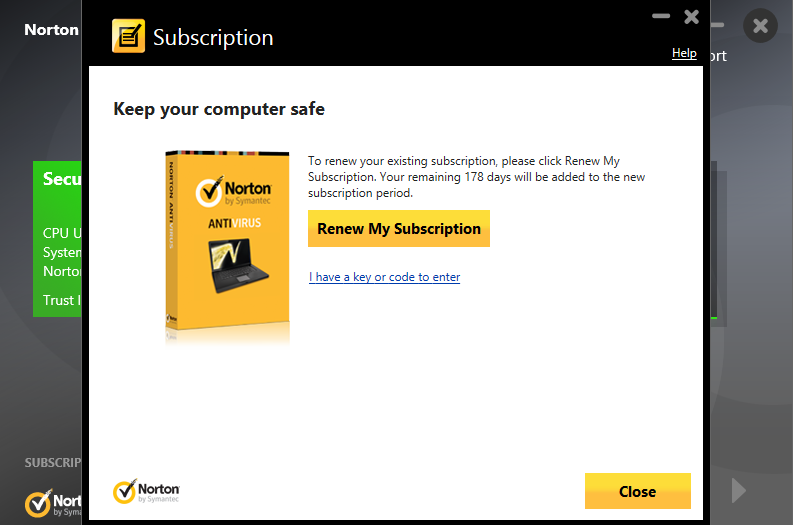 10) If you followed the instructions properly, you must have got 6 months original subscription of Norton Antivirus 2014 for free.
This is actually a long trial option offered by Norton few months ago. If you like their products, Buy it and support them.
Related articles across the web