Best 60% Mechanical Keyboards in India.
Chances are if you are a gamer or you just like plain typing be it for anything or you are just an enthusiast you probably have a Mechanical keyboard for typing and gaming. People like mechanical keyboards because of many different reasons such as they provide great satisfying feedback something membrane keyboard lack and feel spongy as a result thereof, other reasons include they come in different varieties with different switches even different switches types, for example, switches can come in mechanical and optical type with any of the switch style such as red, blue, brown and the many other that exist. The type of switches you like depends on your preference but it is generally accepted that Blue switches are loud and preferred by typists for their loud clicky sound and great feedback, Red switches are preferred by gamers and for their smooth linear motion and fast actuation whereas brown switches are somewhat of a middle point between click and linear they don`t require the actuation force of the click blue switches but also don`t have a linear feel as they have a tactile bump just not as pronounced as the blue switches and even if you don`t like these switches chances are there is a switch for you out there as these are just the most common ones.
Even among mechanical keyboard enthusiasts, there are some who prefer smaller keyboard just they occupy less space which means more space for their mouse while gaming or more desk space and they just look neat small and not in the way, These types of keyboards are known as 60% keyboard as they have only 60% of the keys a traditional full-size keyboard. Given below are some of the best 60% mechanical keyboards in India (unfortunately there aren`t a lot)
1. Razer Huntsman Mini
The Huntsman Mini comes with Razer`s in-house optical switches which come in 2 varieties clicky optical purple or linear optical red switches, it comes in 2 colours black and mercury with an aluminium frame with Doubleshot PBT keycaps with side printed secondary functions and a detachable USB Type-C cable but no wireless connectivity as some other keyboards in the list and of course as it is Razer it has RGB for days with onboard memory and lightning presets, you can save up to 5 profiles without the need for software and store it in the onboard memory you can also personalize it with Razer`s software for all kinds of RGB effects. The keyboard weighs 521.63 grams and has dimensions measuring 10.34 x 29.36 x 3.68 cm.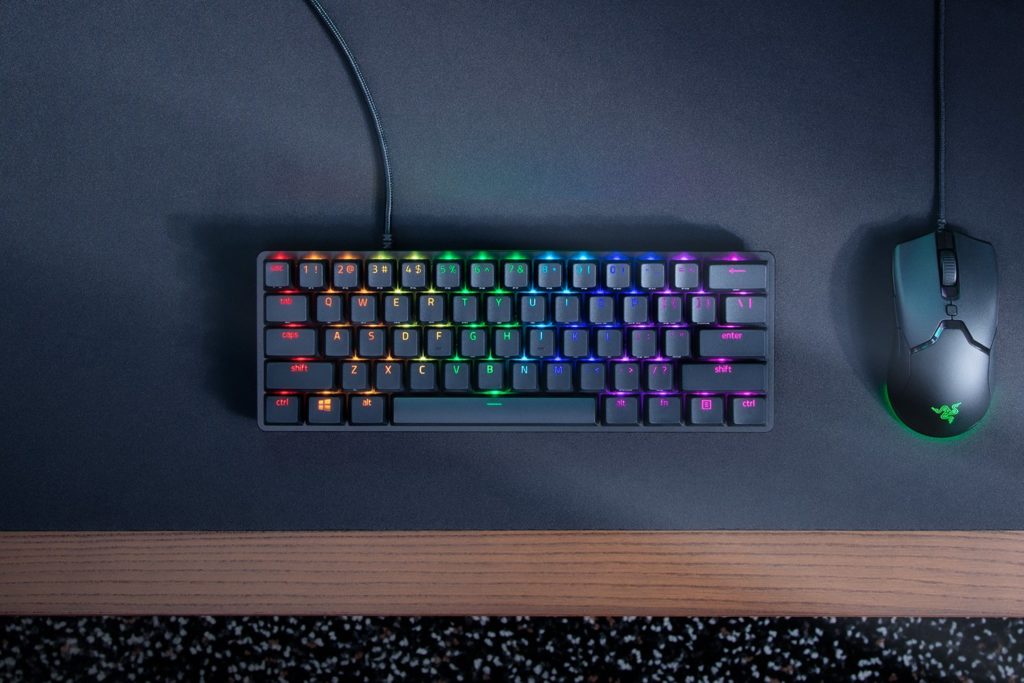 2. Gamakay SK61 – RGB
The SK61 is a popular keyboard because it is relatively inexpensive among 60% keyboards but it is not built cheaply at all and which makes a great option for a 60% keyboard or your first ever mechanical keyboard. The SK60 comes with Gateron optical key switches with options to choose from optical Blue, Red, Brown, and Yellow switches which are hot-swappable, the keyboard comes in 2 colours black or white with an ABS bottom shell with double-colour ABS keycaps and a detachable USB Type-C cable with no wireless connectivity and is RGB backlit which is customizable via software or onboard shortcuts. The keyboard weighs approx 0.78 kg and has dimensions of 29.3 x 10.3 x 4 cm and it also includes a keycap puller in the box which is a  nice addition.
3. Gamakay GK61 – RGB
if you didn`t already know the state of 60% mechanical keyboards in India then you can get why there are basically two identical keyboards on the list, the GK61 shares the same features as the SK61 with the only difference being that the GK61 has mechanical switches instead of optical switches found in the SK61, So what is the difference between mechanical and optical switches, basically optical switches use light for actuation instead of a mechanical connection, optical switches still have the same mechanical components like a standard mechanical switch just the actuation mechanism is different and uses light, one benefit of optical switches is extended life of the key switches as they don`t suffer the degradation that happens to the metal components inside. While most people may not be able to tell the subtle difference between optical and mechanical switches for those who can you can pick your poison between the GK61 and SK61.
4. Ducky One 2 Mini RGB
If you are a fan of mechanical keyboards you may have heard of Ducky keyboards, Ducky keyboards are known for their customizability available with a plethora of switch options. The Ducky One 2 Mini features a brand new bezel design with PBT double-shot seamless keycaps with Cherry MX switch options ranging from Blue, Brown, Red, Silent Red, and Speed Silver. The keyboard comes in a dual colour bezel design which makes for a good 2 tone design with white bottom and black front and has RGB which is adjustable via software, it also comes with a detachable USB Type-C cable for connectivity with a polling rate of 1000Hz which is the rate at which the keyboard is sending its signal to the PC which in this case is 1000 times per second, the keyboard comes with 2 level angle adjustment something not often found on many keyboards and also comes with 10 additional PBT double-shot colourful keycaps. The keyboard has a footprint of 30.2 x 10.8 x 4.0 cm and weighs 590 grams and comes with N-Key roll-over facility.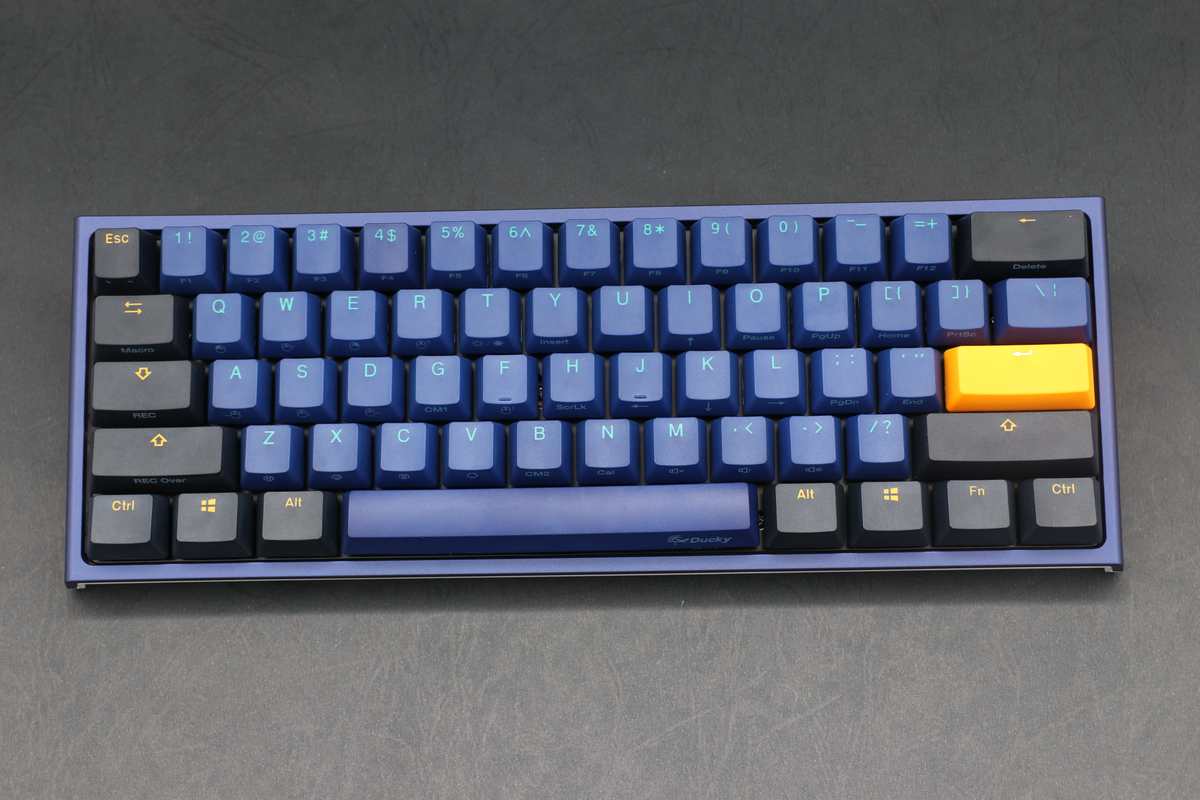 Another similar keyboard to this one is their own Ducky Mecha Mini which shares much of the same features as the One 2 Mini but comes with a full aluminium casing with nano-coating giving it more rigidity compared to the One 2 Mini while also adding to its heft which stands at 827 grams compared to the 590 grams of the One 2 Mini, both of the ducky keyboards also come in special editions like the some themed on the Chinese Zodiac animals but good luck getting them in India.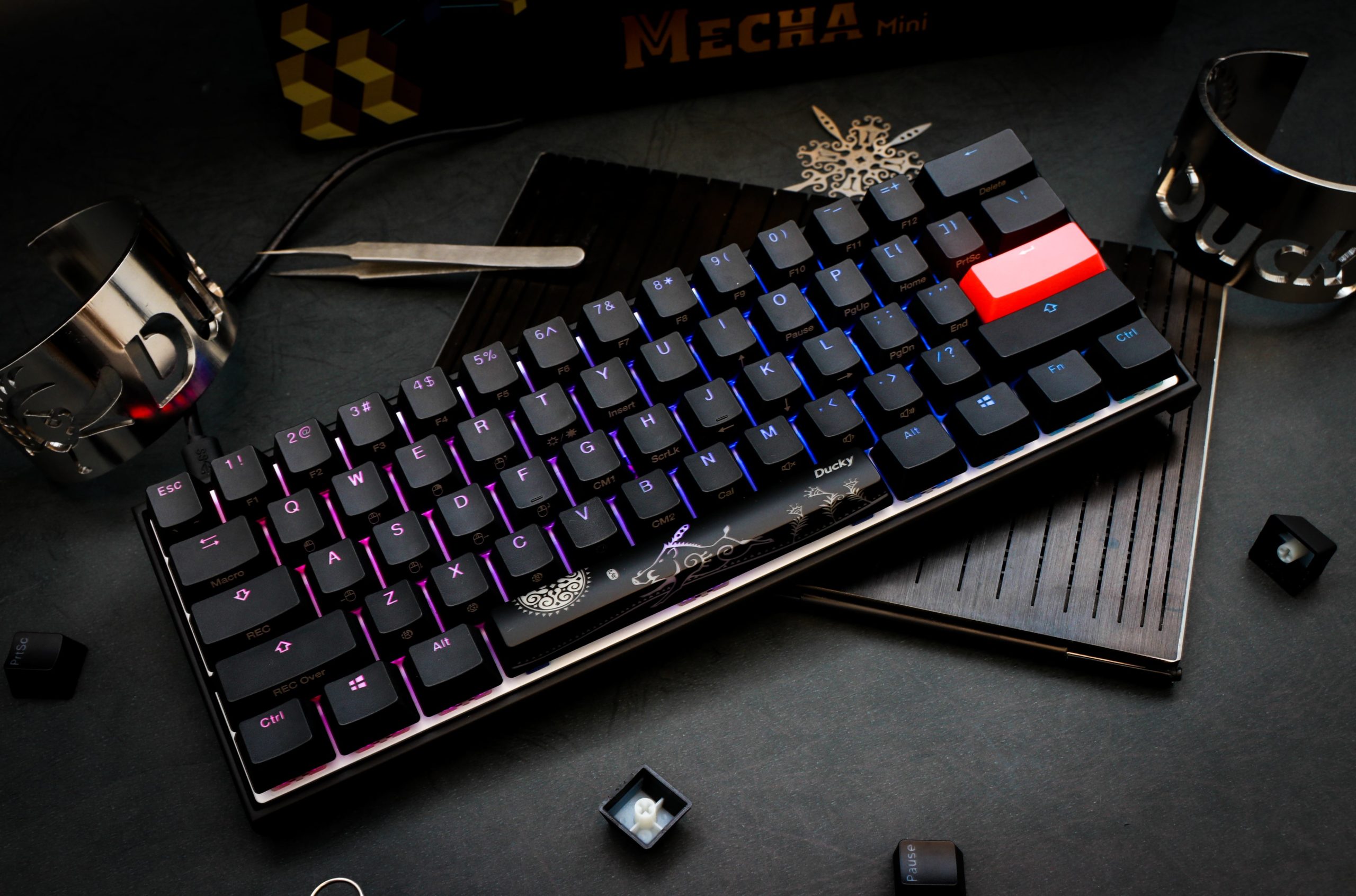 5. Gamdias Hermes E3
To be honest, this is a keyboard I hadn`t even heard of before researching for this article but looking at some reviews it looks decent enough, so the Gamdias Hermes E3 is a gaming focused keyboard that comes with Gamdias certified mechanical switches which looking online might just be Outemu Blue switches which for some reason they advertise as their own, aside from that they are decent switches and they have long come from just being another Cherry clone, they also have N-key rollover functionality. The keyboard comes in 2 colours being white and black and RGB lightning with 19 customizable chromatic effects via shortcut keys but lacks the software for any control, fortunately, it has built-in memory, the build of the keyboard is good with an aluminium backplate, it comes with a detachable USB Type-C cable and has a polling rate of 1000Hz, the dimensions are 29.1 x 10.1 x 4.1 cm and it weighs 550 grams.

Conclusion
At the end of the day there are not many options available for 60% mechanical keyboards and even less so in India where they are priced outrageously high or might not even be in stock most of the time and the import scene for keyboards is that there are some sites available that can ship to India but there are customs duty which can range from a little to as much as half of the price of the keyboard and even so if you are to order from them the chance of you getting it quick are questionable it can take some sites more than a month to get the keyboard to you while you deal with their customer care executive for the 4 times why your keyboard is stuck in an odd place, overall above are some decent keyboards in different price ranges which you can look at to suit your tastes.