How to professionally edit photos online for free?
Here we present some of the best ways to edit photos in a browser. Everyone doesn't actually need to buy those expensive photo-editing software for their occasional needs. We are choosing chrome as the browser because Chrome is simple,fast and allows you to install applications-plus-extensions and access them directly from the startup tab. Although, most of the below mentioned sites does not need you to install anything at all! Editing within a browser doesn't mean that you are limited to few options, infact you can do almost all the things which a professional software can do. The only thing is that you should be prepared to hop from one site to another.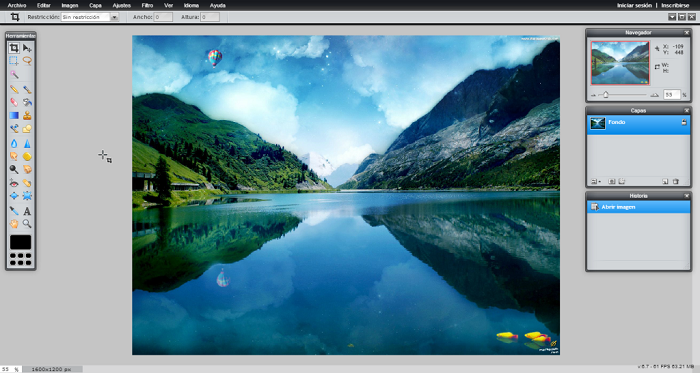 Pixlr is a classic online photo-editor , possibly one of the most powerful online editors. It includes many features and you do not have to register. The images are saved in JPG, BMP, PNG, TIFF formats and PXD.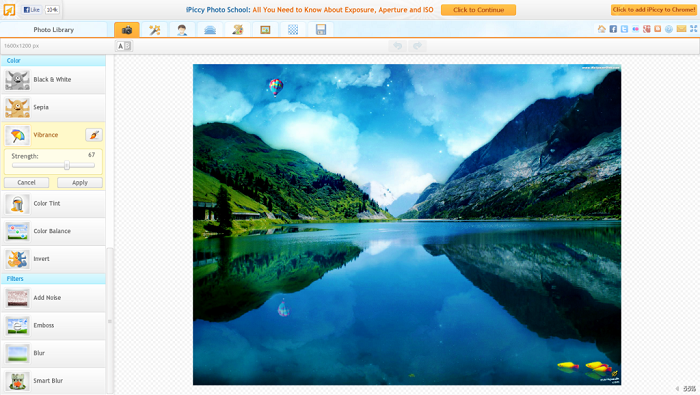 iPiccy is another application which has several basic editing tools. It also works as a descent editor with pretty good filters and effects. It supports layers, requires no registration and saves JPG / PNG or sent to Flickr.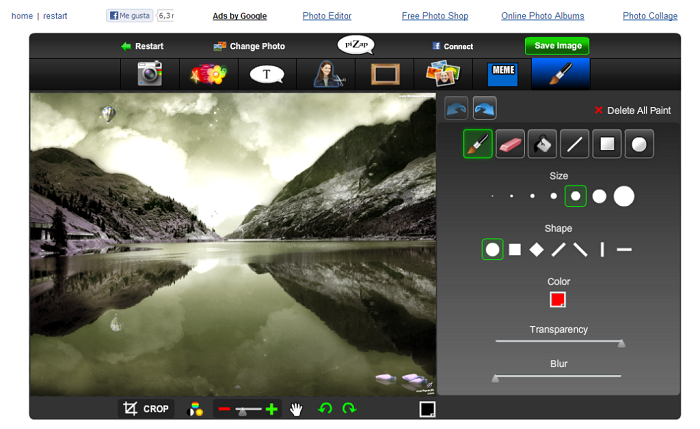 piZap is a little weak compared to the other option. As it has a large catalog of funny issues (stickers, color filters, frames), so it will not be good for Professional editions, but it has some interesting filters. It also makes facebook cover pics, collages and montages with intermediate quality. Registration not required.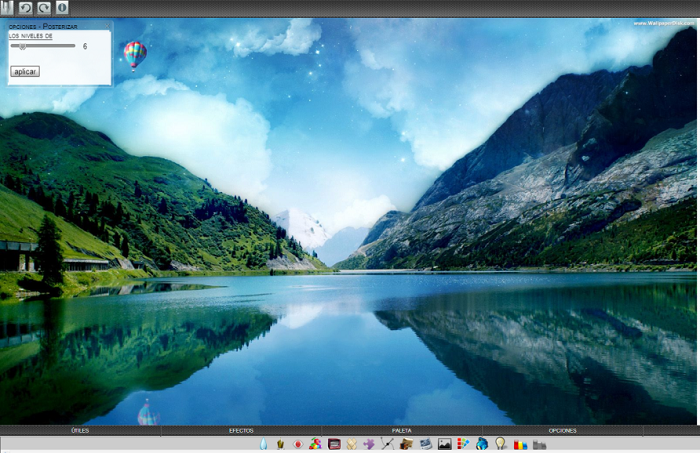 Only available for Chrome, iPhone and Android, Amopic is an extremely simple and easy to use editor. It incorporates some effects, but are broadly the same as we see in most complete tools. If you need to try some basic editing or casual effects, Amopic will be enough . Files can be saved in JPG, PNG and PDF. It does not support layers.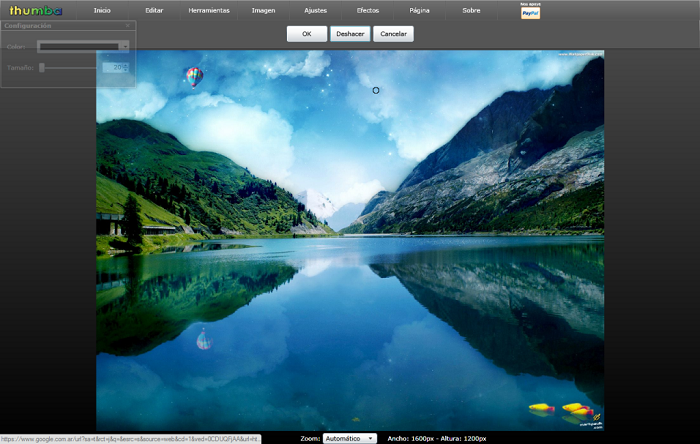 One more in the range of basic, Thumba Photo Editor includes almost all the functions of a traditional free image editor. It is true that it does not support layers and the effects are limited, but has interesting settings and controls , if you have a lot of editing knowledge. No registration is required. Images are saved in JPEG, PNG or BMP formats.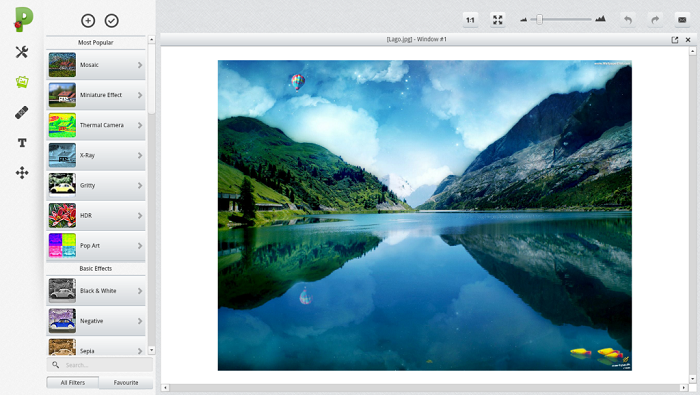 Picadilo editor is a discrete, but with good tools and settings . Support layers and does not require prior registration for use. Images are exported to JPG and PNG formats.
PhotoRaster is complete editor, it takes online editing to a rather advanced level. Supports layers and filters, and is updated regularly with new features and tools. Requires registration to use and has a paid version available.
Filters and Effects
Pixel Mixer is an application exclusively for Android platforms, iOS and Chrome . No layer manipulation features. It's just a publisher of filters and effects to photos.It has over 50 filters and frames and the quality is impressive. No registration is required to use.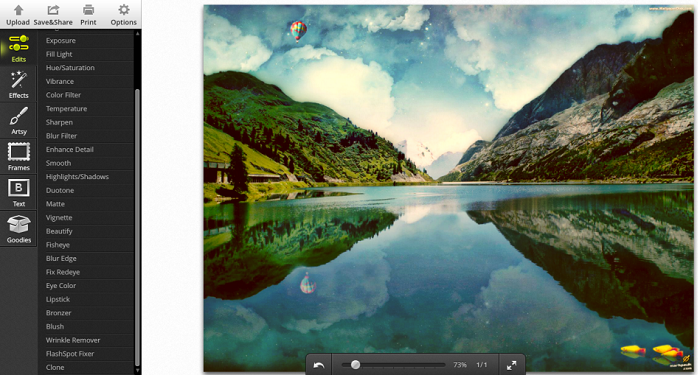 BeFunky Photo Editor has almost 200 unique filters to manipulate photographs. The settings range from the basic (brightness, contrast, saturation, etc..) to classic retro photo effects such as Lomo, Cross, Orton, and black and white . The images are saved without registration, and can send to social networks easily.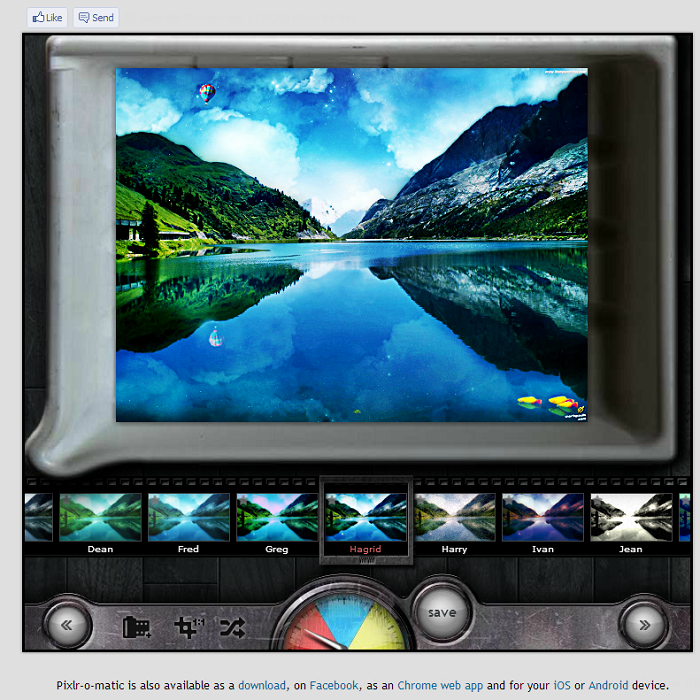 Pixlr-o-matic  is another variant of Pixlr, the editor we've seen in the beginning, and only serves to add retro filters to your images. It includes dozens of unique effects and frames, with possibility to download more.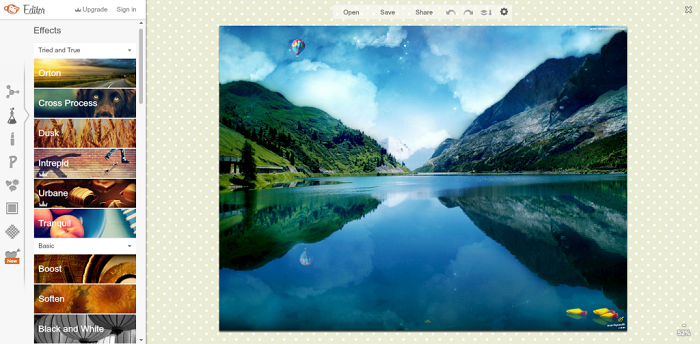 PicMonkey is a fantastic application, with fully oriented filters and high quality retouching. No registration is required, but several of the best filters are premium,. Dozens of effects to try and some extra, like the ability to make collages. Supports JPG and PNG.
Drawing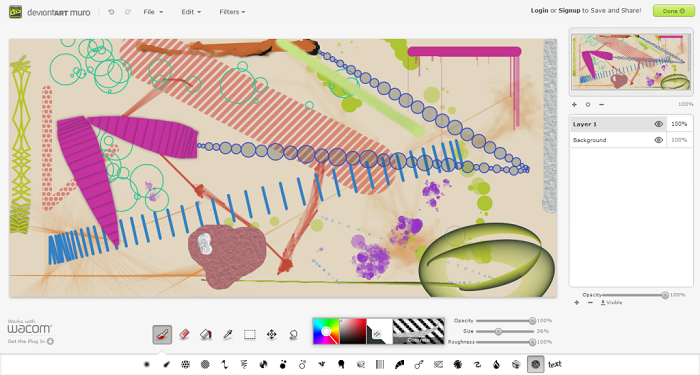 deviantART works with layers, and has a great selection of brushes and filters. It is good for all the basic things. Using the Redraw feature, all your creative process will be recorded to the delight of the observers. Requires registration to save your work.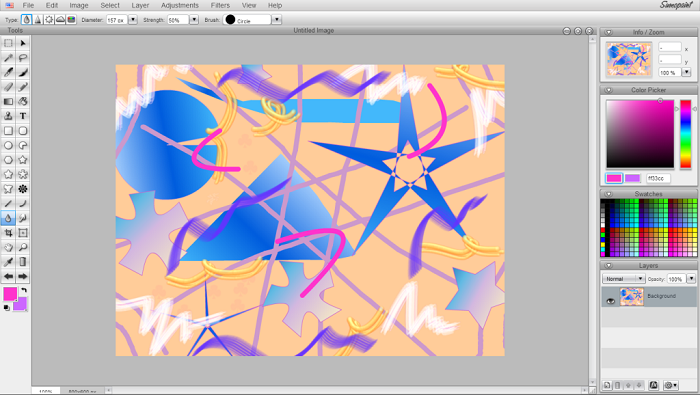 Sumo Paint is another favorite, No offers such as the variety of brushes and effects of deviantART wall, but it requires no registration and allows the use of layers.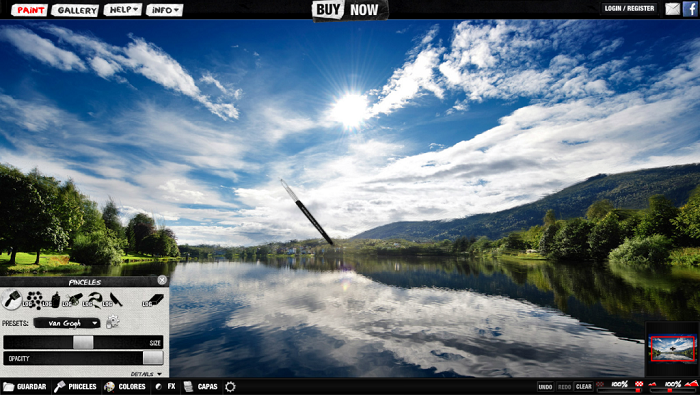 The last among the tools of art, Pyskopaint offers admirable working environment with many quality effects, supports layers and a multitude of possibilities to explore. Images have excellent resolution, and it is good in photo editing too. No registration is required and there are several options to save and share.