Free open source alternative to Skype – Ring
Skype may be one of the most important messaging tools on the market, but security has always been one of its weaknesses, and lack of access to the code for an audit does not help either. Those users who want a much more private profile in their communications are likely to come to the conclusion that the best option is to replace Skype altogether, and that's when Ring appears. This client works in a decentralised way and has built compatible with the main operating systems.
Why are you so insistent on the idea that current messengers are not suitable for users? One of the reasons that appear at the top of the list is "lack of transparency". WhatsApp and Facebook Messenger use proprietary code (although the Signal Protocol in WhatsApp is GPLv3) . In fact, the owner is the same. We have no idea what happens in the background, what is shared, and who listens. WhatsApp's scuffles with justice have been several, but that is no guarantee of anything. Computer security experts want to see the code, and they can not. The same thing happens with Skype, and worse, this client has appeared in filtered documents of the NSA.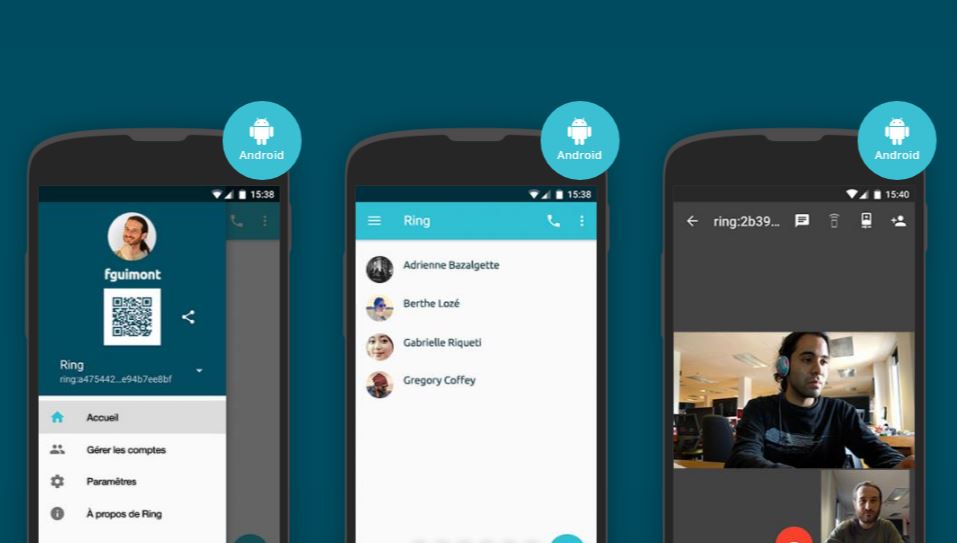 Ring is presented as a Skype clone, at least as far as its interface is concerned. The technical differences are quite broad, starting with a decentralised operation, based on the OpenDHT protocol. Each user receives a special 40-character RingID, which must be shared with others to initiate a contact. Encryption is applied end-to-end, and there is no data collection. Basically, the idea behind Ring is for communication to return to user control, regardless of its preferred platform. The official website delivers builds compatible with Linux, Windows, MacOS (OS X) and Android, in addition to the source code.
Beyond his good intentions and the technological superiority that Ring can have in comparison with Skype and other similar messengers, the fundamental problem remains intact: The user is obliged to initiate an "evangelization" process for his contacts to adopt this Software and communicate with it. On the other hand, Ring is a work in progress, and anyone who wants to try it should expect all kinds of sharp edges (for example, the last beta 2 is not retro-compatible, and only connects with clients of identical version). These are classic challenges that many other projects have failed to overcome, however, we want Ring to be the exception.
Ring Link: Ring website