Best All in One Water Coolers in India
If you have ever looked at a high-end PC build chances are that it will have water cooling for the CPU and GPU and while they may have used hard-lined precision-cut tubing with perfect fittings and a high-end pump you too can do water cooling in your system with relative ease and without going through the hassle of cutting tubes and doing all that extra work by using an All in One water cooler also called AIO water cooling which makes the effort of water cooling your PC that much simple by making all the pieces come together in a single package so you don't have to worry about getting the tubes cut perfectly or why your pump has bubbles inside and all the other headache that comes with water cooling.
AIO Water Cooling V/S Air Cooling
If we are talking about the raw performance a good Air cooler can match an AIO and is probably cheaper than an AIO. A good Air cooler such as the Noctua NH-D15 can perform better than an AIO and Air coolers generally tend to last longer but there are benefits to water cooling which can compensate for some of the drawbacks of water cooling.
Benefits of Water Cooling
Fits Small Size Cases Better.
One of the benefits of an AIO is that it can fit better in small size cases as those cases have very tight tolerances for the height of the CPU cooler sometimes it is not possible to get a good enough Air cooler that can cool your processor that is also able to fit in a small form factor case, in those cases an AIO can help you get better cooling and take up less space while fitting in your case with ease, AIO by design have a low height CPU block which does not take a lot of horizontal space and can better fit in ITX and mini ITX cases.
Less Noise.
An AIO produces less noise than an Air cooler and also reduces the need for more case fans in your cabinet as the bulk of the cooling is done by the AIO and there is not that much need for more than one fan for circulating air inside the case, which can be set to run at a lower RPM which greatly reduces their noise output.
Better for Cases with No Airflow.
A solid front non-mesh case might be the best use case for an AIO as there is limited airflow due to the solid front panel of the case and no mesh for air to go in, it can be a challenge for fresh air to circulate inside the case which is not good for an Air cooler and can hamper the performance of the cooler, an AIO can help in this case as it only has to exhaust through the case fans and doesn't depend on the airflow inside the case.
Better Aesthetics.
This might be one of the more shallow reasons for going with an AIO but it can provide your PC with a much nicer aesthetic than Air coolers, also there are more options with RGB if you prefer it some Air coolers also come with some RGB but they got nothing on AIO in the RGB department.
Best AIO Liquid Coolers in India
The NZXT Kraken X53 is a 240mm AIO liquid cooler that provides better cooling, stunning visual effects, and intuitive installation. The Kraken X series maintains the customizable lighting effects and quiet performance of its predecessors and also adds an RGB connector for more RGB customizations, it comes with a 10% bigger LED ring which allows for more vivid RGB and a rotatable top which accommodated re-orienting the logo no matter the direction the cooler is installed. The X53 also comes with support for NZXT CAM software for making adjustments and tuning the cooler to your liking, the AIO cooler comes with two Aer P120 PWM fans and support all the major Intel and AMD sockets, it also comes with a 6-year warranty. It is currently priced at 11,250 rupees on MD Computers.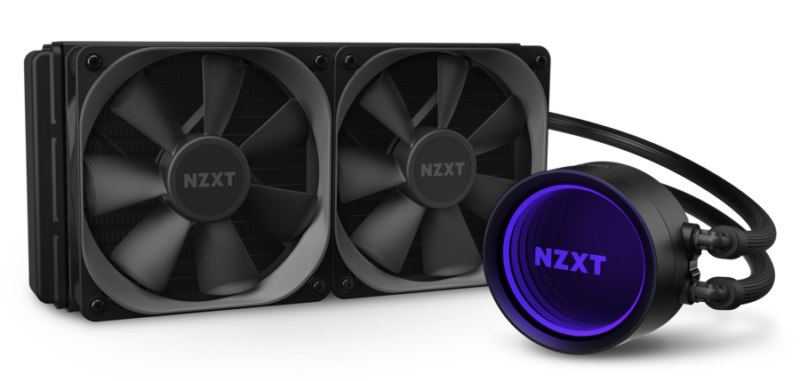 The NZXT Kraken M22 is one of the best 120mm AIO liquid cooler and is a very good option if you don't have much space in your case for a big Air cooler or a large radiator for a 240mm or 360mm, the small size makes it a much better choice in those scenarios. The Kraken M22 comes with the same NZXT CAM as other NZXT AIO coolers software which provides intuitive and easy ways to adjust and fine-tune your AIO, it also has advanced lighting modes such as fixed, breathing, fading and a plethora of other effects to customise it according to your liking. The AIO cooler comes with a single Aer P120 PWM fan and has 3 years of warranty. It is currently priced at 6,285 rupees on Amazon.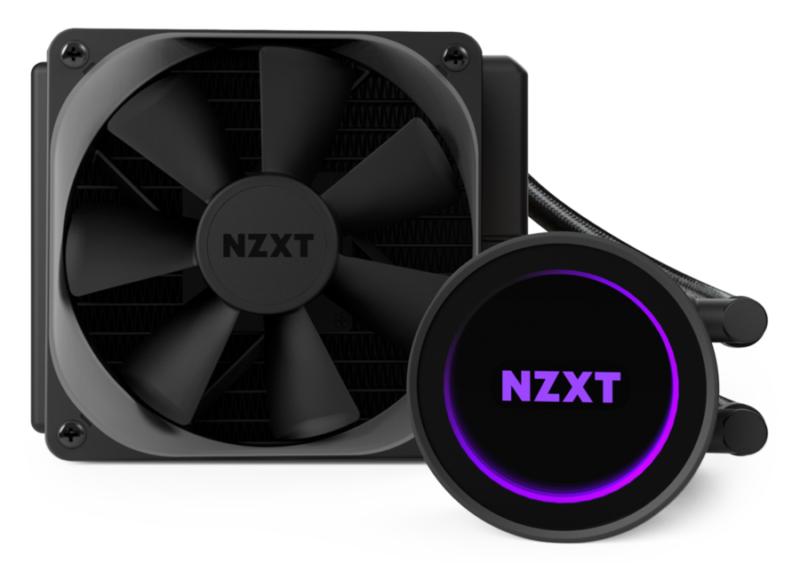 The Corsair H100i Pro RGB is a 240mm AIO liquid cooler and is one of the quietest AIO around because of its two 120mm ML series magnetic levitation bearing PWM fans and Zero RPM mode which allows fans to stop entirely at low temperatures, eliminating fan noise. The AIO cooler is compatible with all the major Intel and AMD sockets and comes with the powerful Corsair iCUE software through which you can control various things such as RGB customisations, PWM fan speed control which allows fans to run at anywhere between 400 to 2400 RPM for complete quiet or maximum cooling. The cooler has an RGB LED on the pump head which can be configured through the iCUE software, though the RGB on the H100i Pro RGB is not as extravagant as on the other coolers in the list, it also comes with a 5-year warranty. It is currently priced at 9,700 rupees on MD Computers.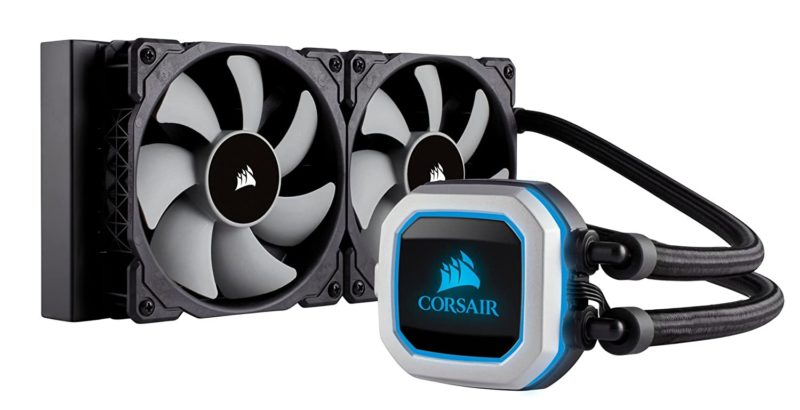 The webpage for the Cooler Masterliquid ML 360R has the tag line of the most colourful way to cool your PC and that might be the most apt description of the AIO cooler, it is full of RGB from the pump to its three MF120R PWM ARGB fans, it is a 360mm AIO liquid cooler and is compatible with all the major Intel and AMD sockets. The fans in the cooler have ARGB headers so with the right PC you can personalise the colour of your fans to match your PC perfectly for every mood and aesthetic with the Cooler Master Software. The fans can run anywhere between 650 to 2000 RPM which can be set according to your need in increments or decrements of 10%, the AIO comes with a 2-year warranty which is a bit on the lower side compared to the other AIO in the list. It is currently priced at 11,550 rupees on MD Computers.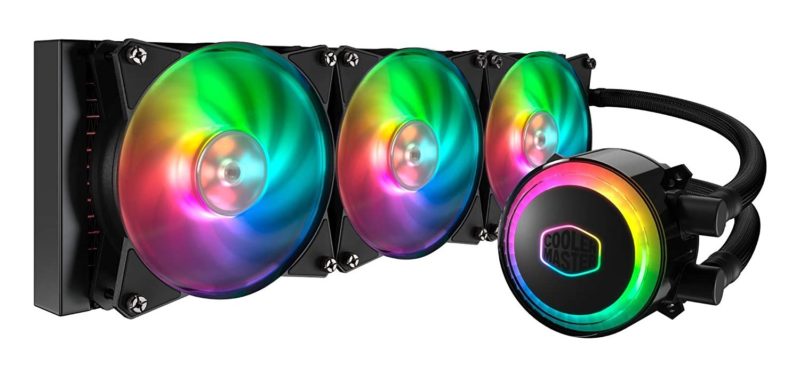 The Cooler Master Masterliquid ML240L RGB is one of the best bang for the buck AIO available on the market, it is a 240mm AIO liquid cooler, it has all the features you can expect of a good AIO and it also makes some of the other coolers on the list look weak in comparison. The AIO cooler comes with dual MF120R PWM RGB fans and is compatible with all the major Intel and AMD sockets, the cooler features RGB on the fans and the pump header which can be customised with the help of software or through the controller which can be connected via Molex cable. The fans can run between 650 to 2000 RPM according to your preferences and comes with a 2-year warranty. It is currently priced at 6,899 rupees on Amazon.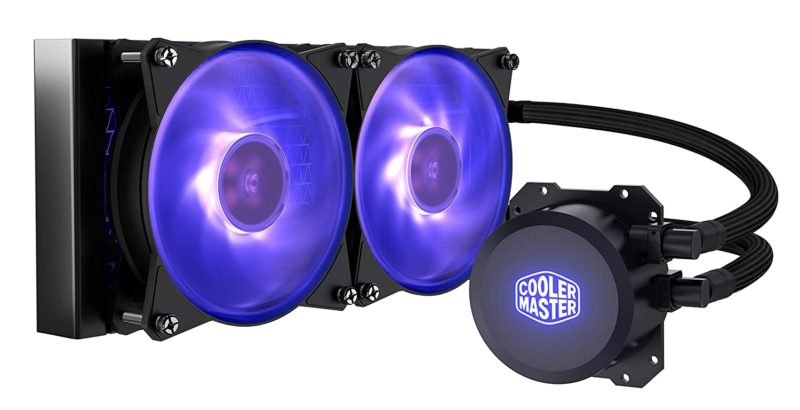 The Antec Neptune 240 is another bang for the buck AIO liquid cooler, it is a 240mm AIO liquid cooler and comes with dual 120mm PWM ARGB LED fans and is compatible with all the major Intel and AMD sockets, the Neptune takes a different approach than other AIO coolers in that its pump is located on the top of the radiator rather than on the CPU block which decreases the damage caused to the CPU by the vibrations of the pump, another benefit of this approach is that the CPU block is slimmer as it does not have a pump on it and avoids incompatibility with certain motherboard which can have high heat sinks. The AIO comes with a fan controller in the box and the pump is powered by a SATA connection which means that it always runs at 100% and there is no way of monitoring temps or any kind of warning in case the pump fails, the cooler is compatible with RGB software made by other companies such as Razer Chroma RGB, Asus Aura Sync and others from Asrock, Gigabyte etc which can be a good thing if you are already using one of these software and don`t wanna install another software just for controlling your AIO cooler. It is currently priced at 7,528 rupees on MD Computers.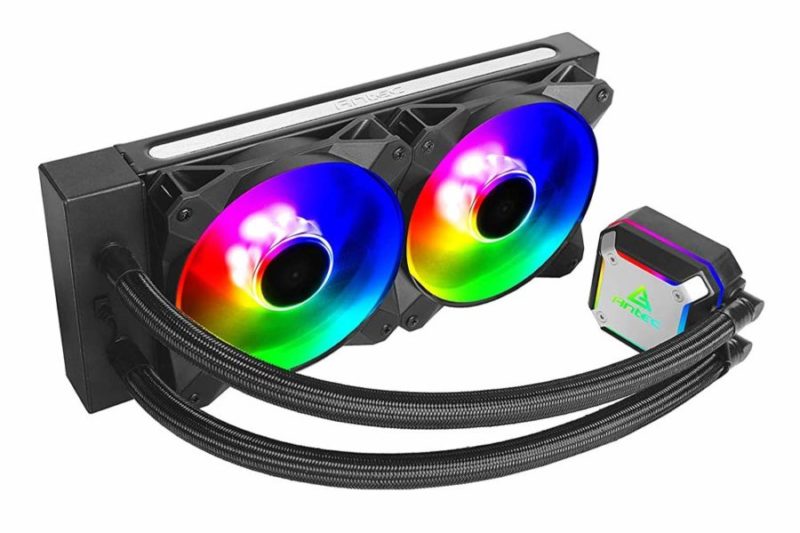 Conclusion
An AIO is a great way to achieve the benefits of water cooling such as lower noise level and great aesthetics without the hassle of going all out on custom tubing and fittings, the performance might not be that much better than the best air coolers out there and if on a cheaper budget my recommendation is still gonna be a good Air cooler for most people to get the most performance out of their CPU unless you don't have space in your case for a good one, another thing you should look out for is if the radiator is gonna fit in your case and choose your radiator size from there, for most people a 240mm radiator should fit in most cases.