Best Webcams for Streaming and Office use available in India
If you have been in the IT sector or you have a job that required you to travel and keep in contact with the people in your company or you are a game streamer chances you probably have a good webcam for video conferencing but if you are the kind of person that never needed a webcam and have been fine using the built-in webcam in your laptop for that one time you needed to use it to video conference, the pandemic might have made you realize that you need a good quality webcam now that everyone is working from home and all kinds of meetings taking place are happening virtually a good quality webcam might be a good investment for your work from home setup or if you are one of those people who have found time during the pandemic and are thinking about streaming then a quality webcam is a must, streaming is as much about you as a personality as the content you are making and a good quality video makes you that much closer to your audience.
When buying a new webcam there are some things you should keep in mind which can help you make a better decision while buying a webcam, these basics can help you get a webcam that is suited to your needs.
Resolution
The resolution of the video directly affects your video quality, a higher resolution will deliver more crisp and sharp image quality, going too low in resolution can make your video call look like a soupy mess, my recommendation is if you can afford it you should never go below 720p and anything above that is obviously better and any lower than that can work for some scenario but my recommendation is to go for 720p and above if you can afford it.
Framerate
If you want a webcam for office use you can get away with a low framerate webcam but if you are streaming, a good high framerate webcam is a must, if you are streaming the lowest you should go for is 30fps otherwise it can look weird to see your game running at a high framerate and then your live feed at low framerate if you can go for the highest framerate webcam you can afford otherwise you can go with 30fps which is fine or if you want your feed to look more smooth then you can go one with 60fps or more, framerate of your webcam depends more if you are streaming as it makes your feed look fluid if you are using a webcam for work 30 is mighty fine for your use and is still miles better than your laptop webcam.
Microphone
Chances are if you are a streamer you already have a dedicated microphone to talk to your chat and if not you should probably invest in it as most microphones in webcam do not have a good enough mic for streaming purposes or for that matter even office use and there will be background noise in your calls, Webcams generally focus on video of course and microphones comes as an afterthought so you are better using your earphones you have with you for a mic instead of the one in your webcam.
DFOV
Another thing to look out for in a webcam that often gets ignored is DFOV (Diagonal field of view) which shows how much of the view is in the video if your webcam has a narrow DFOV then it will show only show objects that are close to the camera well which may be fine if all you are doing is take calls sitting in front of a camera but if you intend to keep the camera somewhat away then you should take a look if the DFOV is high enough that it can comfortably record you from a decent angle.
Best Webcams for you can buy right now.
Logitech C270 HD Webcam
The Logitech C270 is a simple plug and play solution without any hassle just plug the C270 into your computer or laptop using the USB port and it will work, the C270 is a small, agile and adjustable webcam with a universal clip so you can attach it on top of your screen or set it up on a shelf. The C270 has a max resolution of 720p/30fps with a fixed focus lens with a DFOV of 60 degrees, it also comes with a mono microphone in case you ever need to use with microphone in the webcam during your calls or recording, it and comes with a 1.5 m cable in the box and a 2-year limited hardware warranty, the C270 is a simple to use and trusty webcam which gets the job done without any hassle.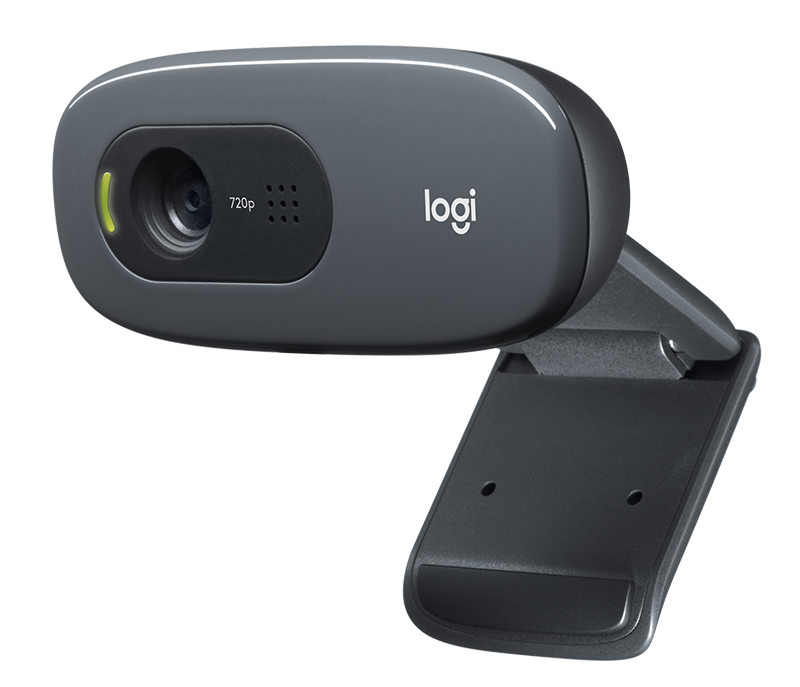 HP Webcam HD 4310
The HP Webcam HD 4310 is a high definition 1080p/30fps webcam which connects to your pc or laptop via USB, the webcam comes with a stand to set it up on with 30-degree tilt adjustments and 360-degree pan it also has auto focus and auto exposure so it can focus even if you move from the centre of the frame, the HP HD 4310 comes with a directional integrated microphone for voice recording and also comes with a 1.5 m cable in the box with a 1-year limited warranty. Other features of the HP 4310 include a front LED to indicate if the webcam is on or off which can be useful if you care about your privacy, it also comes with 3 quick launch buttons on the top which can take you to various other HP software related to the webcam such as HP Instant Video.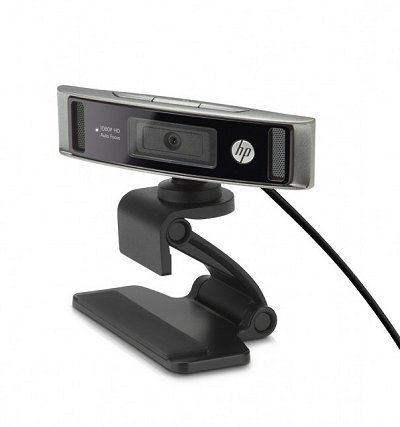 Razer Kiyo
The Razer Kiyo is a Webcam that is made for streaming with all the features you will need while streaming readily available. The Kiyo is a webcam which can record in 720p/60fps or 1080p/30fps giving you the best of both world to choose from according to your needs and comes with a FOV of 81.6 degrees and can record still images up to 2688 x 1520p resolution, it comes with an L-shaped joint with the option of mounting it using a tripod and a 1.5m USB cable and omnidirectional microphone, as for other features it has Auto focus and also allows you to customize it using software with which you can switch between auto and manual focus, adjust brightness, contrast, saturation and white balance and also create multiple profiles for multiple use cases but the most notable feature of the Razer Kiyo is the ring light on the front of the Webcam so you don`t have to worry getting in the right position so your face is visible properly and has decent light which you can control the brightness level of in software. The Razer Kiyo is clearly not meant for office or casual use which you can if you want but it's more suited towards streamers with its feature set.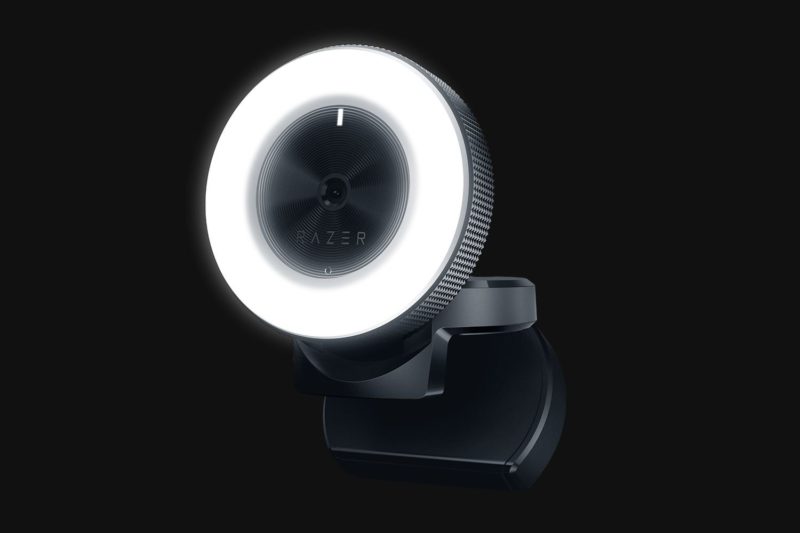 AukeyOverview FHD 1080p Webcam
The Aukey Overview is an easy to use plug and play solution for your webcam needs. the aukey overview can record in high definition 1080p/30fps with a 1/2.9 CMOS image sensor, it comes with a convenient clip to clip this camera onto a flat screen monitor or a laptop screen and other surfaces with the option to mount it on a tripod the webcam comes with a fixed focus lens which can keep things in focus up to five meters away and also has stereo sound microphones with noise reduction, the aukey overview has a USB Interface for connection and doesn't require any installation of drivers to work it is just as simple as plugging it in and using it which can be a great convenience for many people and all that some people need.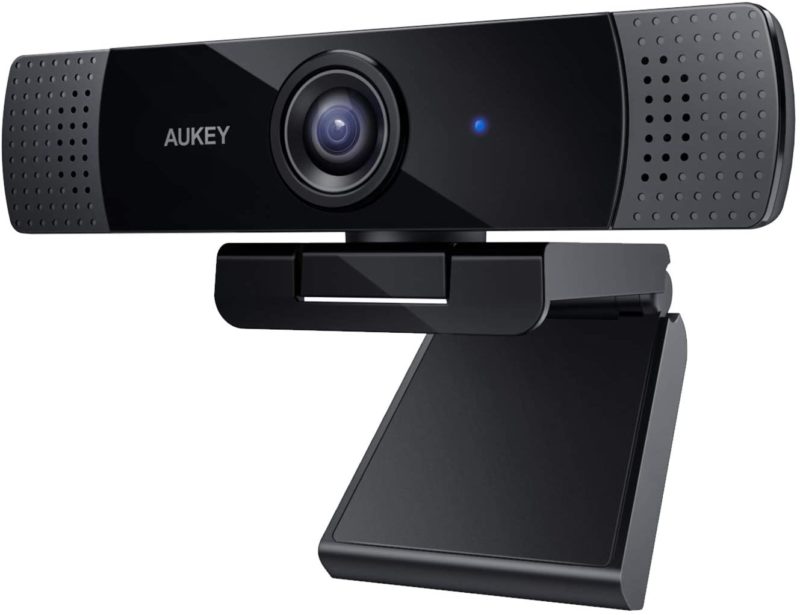 Microsoft LifeCam HD-3000
The LifeCam HD-3000 is a true HD camera that gives you bright and colourful video, the Lifecam HD 3000 is a 720p/30fps webcam and also has TrueColour technology, it has a universal attachment base that works with your desktop, laptop or notebook. The webcam comes with a built-in unidirectional microphone with acoustic noise cancellation and also has the option to directly share your video with Messenger, Facebook, Youtube, Twitter. The Webcam has a USB 2.0 interface for connecting the Webcam to your pc and is available for a very cheap price which is great for someone who doesn't want to break the bank while still maintaining a good quality image quality.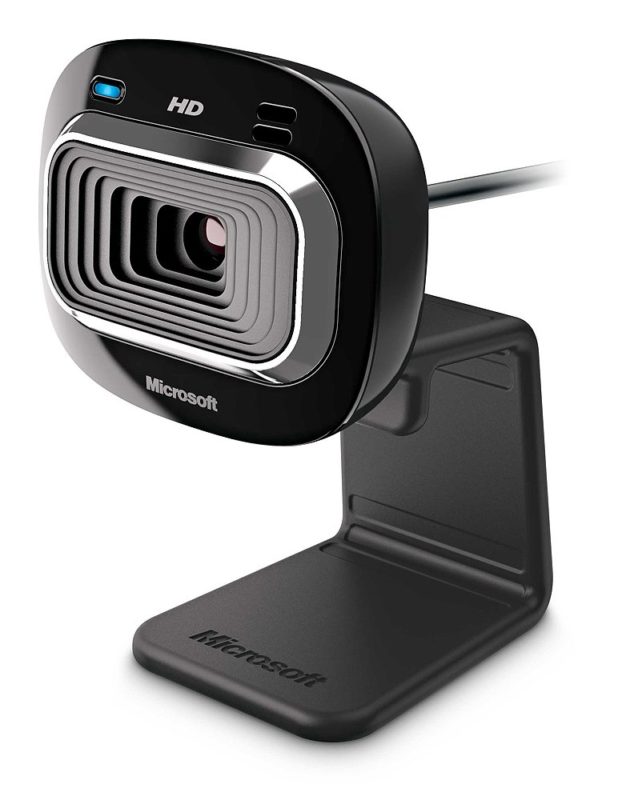 Logitech C920 HD PRO
The Logitech C920 PRO is a high-end webcam that comes with a premium design and has all the features you can need. The C920 can deliver 1080p/30fps or 720p/30fps with a 78 degree DFOV lens with Auto focus and stereo built-in microphones, it also comes with a Tripod ready universal mounting clip that fits laptop, monitors and LCD`s, it comes with a 1.5 m cable with a USB interface for connection and 2-year limited hardware warranty, But the thing that separated this webcam from others is the glass lens that it has, many other webcams to save cost use a plastic lens which can hurt the image quality if you can find a glass lens is always better and will provide much better vide quality.
Logitech C922 PRO HD Stream Webcam
The Logitech C922 PRO HD Stream is a webcam made for streamers, it can record up to 1080p/30fps or 720/60fps with a 78 degree DFOV lens with glass lens and Auto focus, it is also fitted with two omni directional microphones which captures more realistic sound from multiple angles. The webcam also allows user to capture, zoom, pan and edit and record in hyperfast frame rate of 60 fps so you can live broadcast with no lag and distortion. The webcam comes with a USB interface for connecting to your pc with a 1.5m USB cable and a 1-year limited hardware warranty, it also comes with a 3-month premium XSplit license which is an all in one live streaming solution including a complete set of features for XSplit Broadcaster and XSplit Gamecaster which can be useful for you if you are streaming to Twitch or Youtube.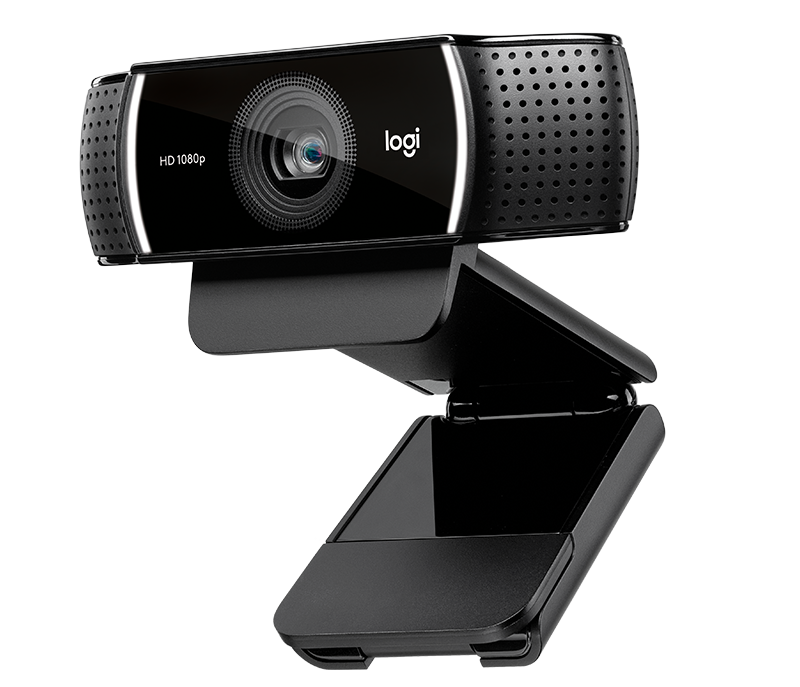 Microsoft Webcam LifeCam Cinema
The best features of the Microsoft LifeCam Cinema is the 360-degree swivel which can be helpful to you if you need to move your camera so you don't have to pick up your camera and spin it, unlike other webcams the Microsoft LifeCam is shaped like a barrel with it resting on a swivel for easy 360 degrees. The camera can record up to 720p widescreen video together with audio recorded through its mic located on the top of the camera, it also comes with TrueColour technology which automatically sharpens your images and adjusts exposure, it comes with a USB interface for connecting with your PC and has a glass lens which improves video quality further.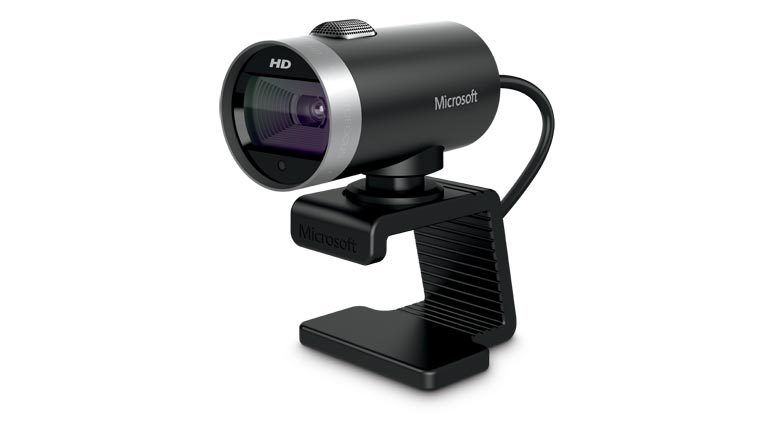 Logitech BRIO 4K
The Logitech Brio 4K is a premium webcam that has the top of the line specifications that anyone can ever need, it can record in up to 4K/30fps, 1080p/30 or 60fps or 720p/30, 60 or 90fps which makes it suitable for any kind of work be it streaming, office purpose etc with an Auto focus lens with an adjustable DFOV of 90/78/65 degrees and 5 times digital zoom, the Brio comes with Logitech software which helps you look best in any lighting environment, including low light, direct sunlight or high contrast lighting conditions. The Brio comes with dual integrated omnidirectional mics with noise-cancelling technology and voice amplifying technology, and also comes with support for Windows Hello recognition with both optical and infrared sensors and a flippable lens shade is included with the Brio to protect the lens and can also be used a privacy filter. The webcam can be mounted with the adjustable clip wherever you want be it laptop, monitor or you can remove the clip altogether and use the mounting holes to fix it to a tripod. It comes with a 2.2m cable with a USB connection with a USB 3.0 port required for 4K recording and streaming.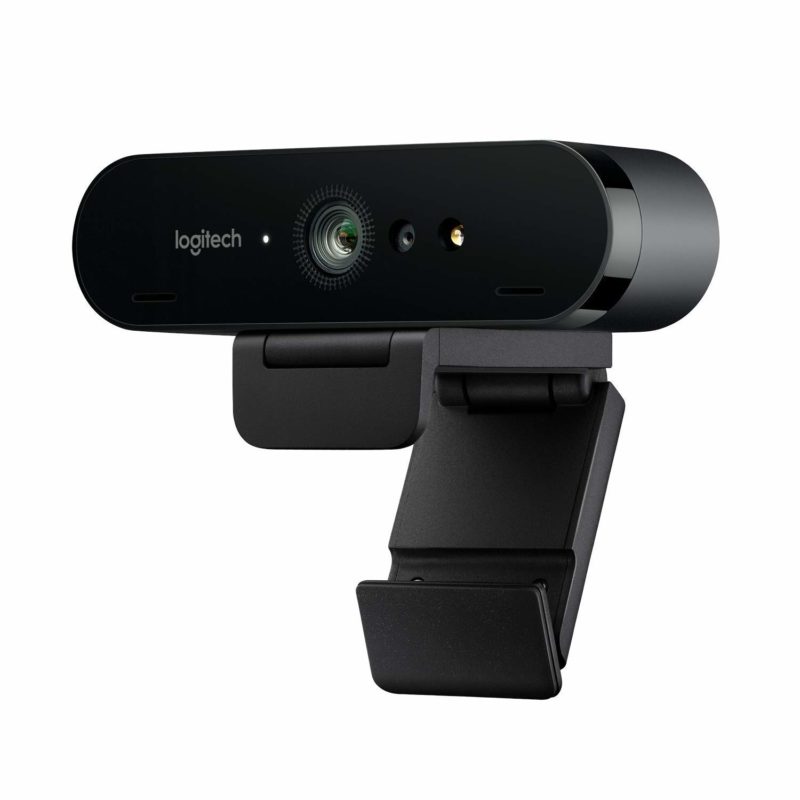 Conclusion
At the end of the day the decision to buy a webcam rests on you if you require a  more serious webcam the there are high end options out there that will meet the needs you require and then some but there are some things you should look out for such as if their software has the features you need such as background removal etc and if you just need a webcam that gets the job done then you can pick out any of cheap camera above they will surely meet your requirements and are probably miles better than the one you have in your laptop and will give a huge boost to your video call quality.