How to get free and legal images for your website or blog?
You can go to Google and search directly for the images you want and use it, but too bad that it is illegal.
Yes illegal! The sad truth, is that you can't just download any image you like from internet and use it on your blog/website.There is that rather annoying thing called copyright.If you want to ensure that the owner of the image enables playback, editing and reusing the same, it is best to find images on these specialized sites which gives you full freedom to use the images for free.

More than 100,000 free opensource photos are available in pixaboy. There are clip arts, vector graphics and many templates.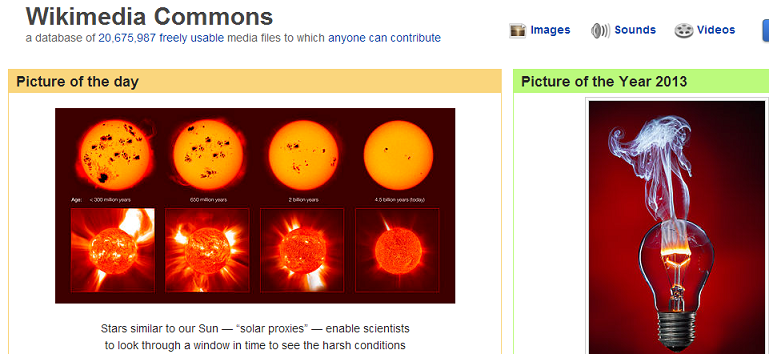 Absolute reference of those who work and study on the Internet, Wikimedia Commons holds more than 17 million files with freedom of action and use. It has very detailed information about the license and that's very good for professional work.It is the best place to get opensource photos.

Openphoto provides high-quality images and others that are a bit below our reference values.However it has the characteristic of being fed with pictures by users, so it is constantly growing and is one of the most original banks free image sites.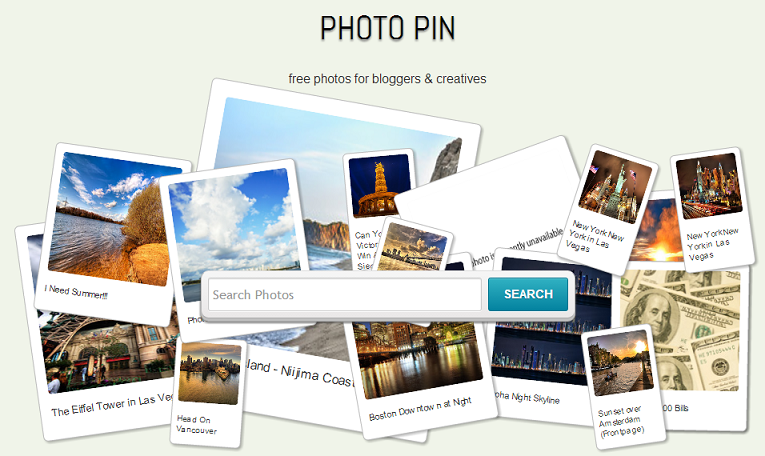 Photo Pin is one of the best image banks because it can make searches within Flickr. This makes the service almost infinite and you can add images to your blog very easily after a few minutes of search.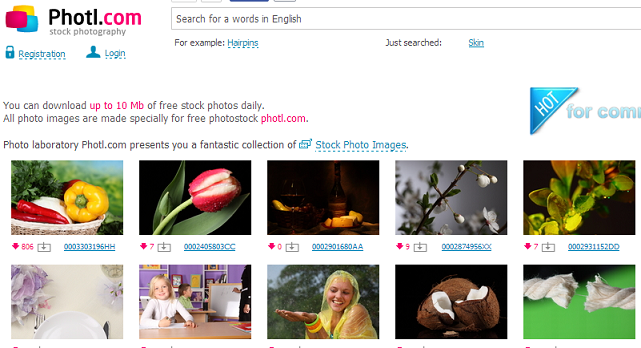 The images are of very good quality but there is one limitation, you can only download 10 MB of photos per day.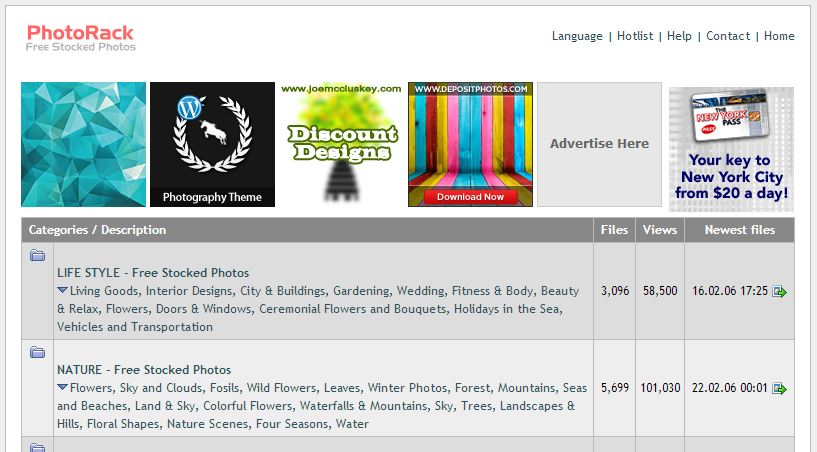 Photo Rack is a large free image collection organized into categories. Even though they do not have a convenient search box, you can get your desired image if you browse through the categories of the site.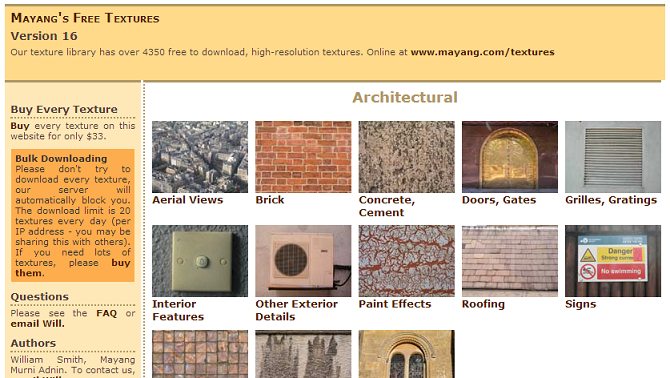 With a specialization in textures of buildings, houses, nature, artifacts and all kinds of signs, library Mayang's Free Texture has over 4350 texture to download. The images are of high resolution. Free download limit is 20 images per day.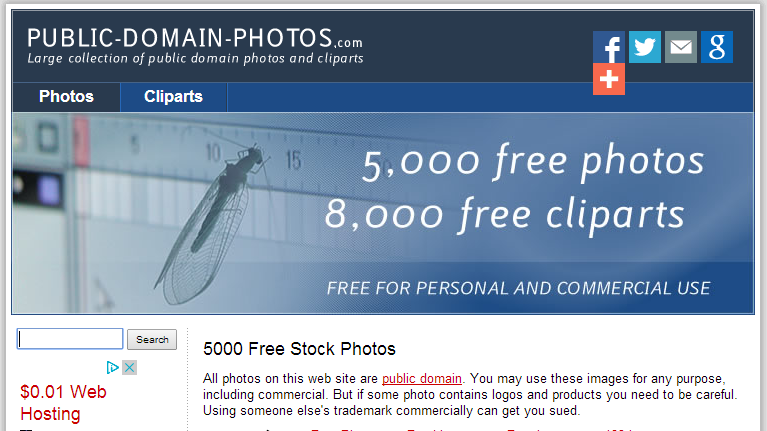 It has around 8,000 free cliparts and more than 5000 photos. One good thing is that it do not requiring registration.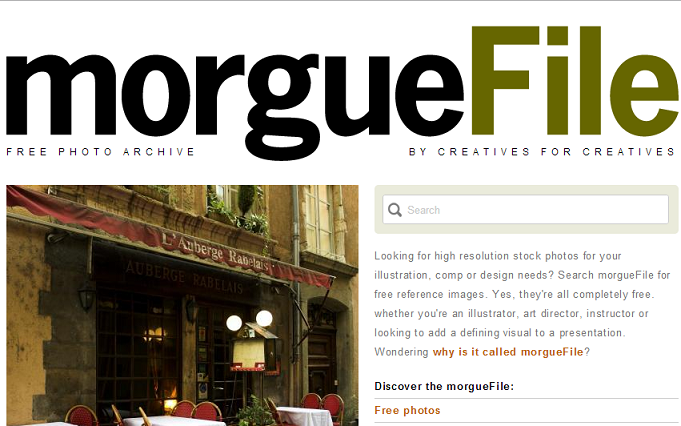 No. There are  no autopsy photographs, but the opposite. The morgue file name was given because it refers as the place where back issues of newspapers, comics, drawings, etc. are stored. Morgue Files has a lot of pictures and they are very creative.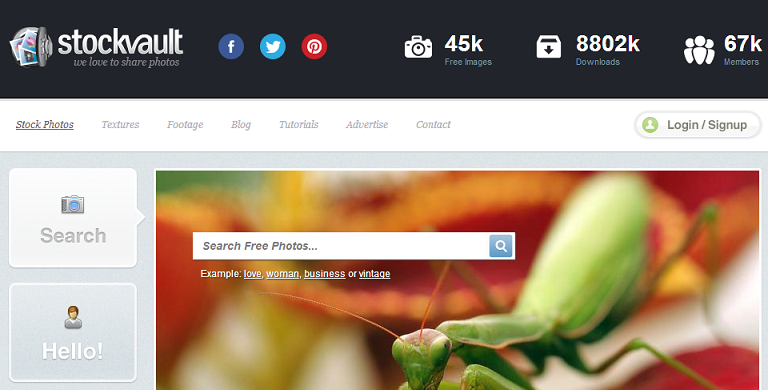 Excellent overall quality and a pleasant design to newcomers. The search box works perfectly and you don't need to register.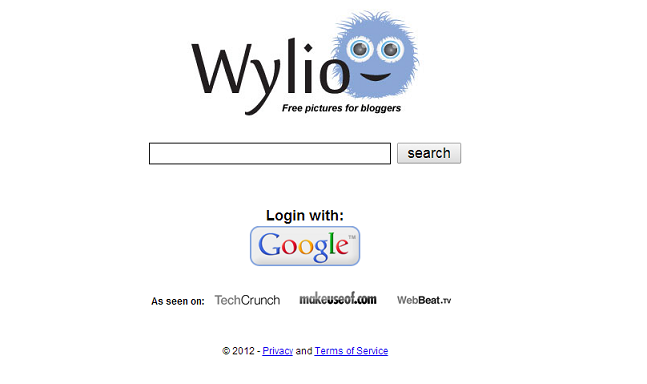 It have plenty of good quality images. The downside is that it is not completely free, as it only allows 5 free images per month. Take advantage of it very well, for the images are of a quality equal to the cost.

You can search multiple image hosting websites using photo-tree,but you need to register to download.